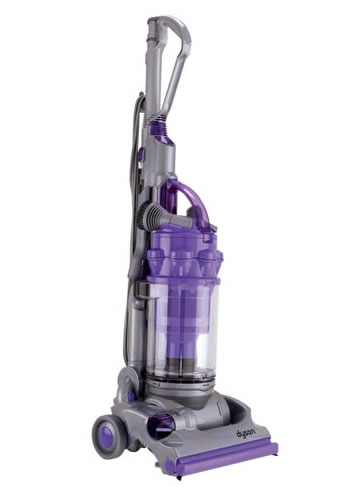 Sam is a wonder. Yes. My son. There is so much to him. He's so much more than the baby I thought I was going to have. He's … how can you think about what a blank slate will become?
So, today, he amazes me. We are planning to move into our old house (where he was brought "home" to from the hospital, all those three years ago), and he starts asking today, when I say "Let's get your shoes on, okay?" he says (not asks), "We go to new house now, Daddy!" I explain that it was put off until next week, but we will be going there soon. Several times throughout the day, he asks or assumes we are going to our new house. It's interesting, he must be very excited or nervous about it.
Well, after bleaching jeans together, (his first time, my first in ten years!), he wants to watch Iron Giant again (his favorite movie at the moment… I was bummed that he thought the "bad guy" was Hogarth's dad, grrrr...) and I say, "Let's wake up mommy and go to get our new vacuum." He looks at me with this look like, "Uhhhhhhhhhh." But gives no response.
Anyhow, at the store, he finds spare parts from the various vacuums on display at Best Buy, and wheels them around, calling them "Sweeper" (you know, from the movie Robots, and from the real life video tapes of street sweepers and other city heavy machinery). We finally get sent to a whole "Dyson" section, and find our old vacuum… beefed up since three years ago when we bought it. It's still the purple one, called "The Animal" (since it specializes in getting animal hair out of carpet—our dog sheds all year—thus our previous purchase when we were rich). It's spendy, but Dyson's rock, and I LOVED our last one. (PS – We need a new one because my father in law discovered that Dyson didn't expect someone to plug them into 220 electrical circuits—I can't believe that Dyson didn't think of that! They're/He's mostly so "outside the box" thinking.)
Well, Sam found the attachment that is smaller, and he swept/rolled/sweepered the entire area around the Dyson section with it… ten or twenty times, while Crystal and I were contemplating getting a replacement of exactly what we had before. We decided, "yes."
When I got a cart and placed the new Dyson on it (big, black box, about six feet long) he got on top of it and laid down. At least he wasn't running around the store.
Okay, okay, I have to say, the cart was because I slipped a disk last year, and I thought better of hefting it to the cashier.
Anyhow, Sam hugged the Dyson box to the car, then when we got home, he wanted nothing more than to open the box to play with his vacuum. "Mine" he said. Conversations about it being his persisted, even through opening and assembling, and when we tried it out, he still believed it was his. It was adopted by him as his new sibling (like Aunica, except more purple and robotic). Well, when we turned it off and decided not to vacuum the entire house, he got very sad. He was just sure we were taking Dyson from him. We tried to assure him that this was not the case, but eventually, the only thing that satisfied him was my suggestion of letting "Dyson" sleep in his room (since it was soon to be his bed-time). This made him happy.
He cleared out Dyson's box (bed), and then we moved Dyson into his room. He chose a story to read to "him," and we could hear him reading to him while we finishied fixing dinner.
After dinner, Sam got ready for bed. He explained the routine for bed to Dyson, and turned on the nightlight for "him" to not be scared. We discussed "stars" and "praying," and Dyson participated in these bedtime rituals… including a kiss from Sam, Daddy, and Mommy, and Sam even told Dyson, "I love you," to help "him" sleep, and finish the routine. It was sooooo amazingly cute and bizarre.
My son is amazing. And so …. I don't even know what else he fits with, but something neat and weird. I love him sooo.
Thank you Crystal, for helping me make such an amazingly unique little boy! He's awesome.